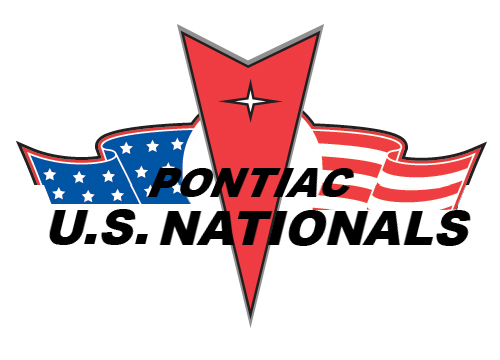 Racing fans and muscle car enthusiasts are intensely loyal to the companies that support their sport / hobby. Have you tapped into this diverse mixture of people who compromise the drag racing / car show public? Drag racing / Car Show sponsorship is a business strategy MAKES PERFECT SENSE!
Automotive Enthusiasts are an active group in sports and outdoor activities. They participate in camping, swimming, hiking, fishing, hunting, horseback riding, running, , shooting, motorcycle riding and numerous other activities. They are do-it yourselfer's who engage in home repair, landscaping and vehicle repair projects just to sight a few examples.
Drag racing and car shows are true family sports / hobbies. This becomes more prevalent each year as more females and children participate. This family oriented focus continues to strengthen the fan base. It remains affordable to fans and is structured to meet any level of financial participation from the racer and enthusiast. Research indicates the following:
Drag racing is the largest participatory sport in the world.
There are millions of licensed NHRA / IHRA and non-licensed drag racers and millions more fans.
There is uniqueness in drag racing because racers are also fans.
Participants and fans are of all demographics, genders, income levels and occupations.
Event coverage by many branches of the media.
Drag racing / Car shows are a unique form of entertainment as the fans get close and personal to the teams and drivers in the pit area or up close to the show cars.
Fans, spectators and racers travel and have an active lifestyle.
Their vehicles are very important to them and the majority own domestic autos. Over 50% own a truck and over 20% own a camper or recreational vehicle.
The majority of fans consider themselves heavy radio listeners, their preferred alcoholic beverage is beer and over 80% drink soft drinks.
They are more apt to eat fast food.
We work closely with our sponsors to target the appropriate customer base to assure name recognition and product support from our team. It will always be our top priority to represent your company in a professional manner with our fans and to the public. Don't miss out on this opportunity to expand your customer base with a sponsorship partnership with Hard Core Pontiac Promotions, LTD. and The Pontiac US Nationals.  We offer many different levels of sponsorship. Our Bronze level of general sponsorship gets you the following:
Company promotion on all 5 of our web sites mentioned below
Logo / mention on the Pontiac US Nationals event T shirt
Credentials to attend the event
Pit space and/or vendor space at the event
fPe Newsletter mention – approximately 3000 email addresses listed
Listed on the event flyer as a sponsor
Mention in any magazine advertising done for the event
Banners or signs displayed at the event
PA announcement of your choice will be read to the event participants during the course of the event
In the short year that we have been organized we have the following on line marketing tools / web sites already working for our sponsors:
Hard Core Pontiac Promotions website      http://www.hardcorepontiacpromotions.com/
The Pontiac US Nationals website                http://www.pontiacusnationals.com/
Pontiac US Nationals facebook page           https://www.facebook.com/pontiacUSnationals
fastest . Pontiacs . ever website                    http://www.fastestpontiacsever.com/
fastest . Pontiacs . ever facebook page       https://www.facebook.com/fastest.Pontiacs.ever
Give us a call to discuss a sponsorship opportunity that is right for YOU!